Welcome to the home
of
 South of Disorder

 Sadly we have lost our leader and our inspiration: the one and only Jimmy Buffett.  Way too soon,  He had quite a run. A great talent, a great businessman and a great humanitarian.  Jimmy would want to us to move forward with purpose and continue to enjoy bringing his unique music to all and following his laid-back way of looking at, and living life.
Suburban Chicago-based cover/tribute band that comes in many sizes dedicated to the music of Jimmy Buffett & the Beach, good times, and the search for the perfect margarita!   
Nineteen years ago in 2004 South of Disorder burst into the Chicagoland Parrothead trop rock kingdom.  The band is dedicated to the music and laidback lifestyle of Bubba himself.  South of Disorder would love to play for your "island" event and can even bring the full "tribute" that can sport a full Coral Reefer-like horn section.  You'll think you're at a Buffett concert!  South of Disorder always puts on a lively, colorful and energetic show complete with tropical stage décor and the interactive fun you have come to expect.  "Panama" Jay has taken over the helm and leads all versions of the band. For tighter quarters and budgets we can send out a SMALLER GROUPING of "Disorderlies" for your listening and dancing pleasure.  We can get all the way down to Jay's solo show or send out a "duo" or "trio" or our full-size versions first adding "live" drums, next keys and/or the Caribbean Steel Drum then Congas! We work with you to "design" the best grouping that maximizes the potential of the venue (OR PRIVATE PARTY) and of course the budget.   Whatever the case, all bands put on a great show featuring all your Buffett & the Beach favorites (click here for our setlist).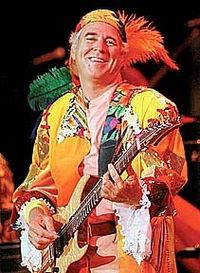 South of Disorder has played throughout the Chicago area and nearby environs at all manner of fests, town "concert series", PRIVATE PARTIES bars and restaurants.  We are a  "preferred band" to the midwest Parrothead clubs and entertain the hard core "phans" at all types of "parties with a purpose". The band appeals to ALL AGES and we love putting together exciting events and parties, and making the event a memorable experience.    
BIG NEWS:  We were named a favorite local band by West Suburban Living magazine!!  Pretty cool.

Four out of five doctors agree: South of Disorder will cure what ails you (you might want to add some tequila).  And, if they don't, you'll care a whole lot less.  OK, maybe they weren't doctors, but they all said they've played doctor.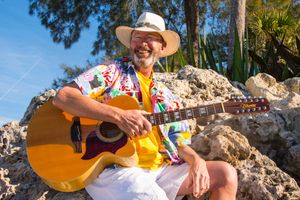 "Panama"  Jay
Welcome aboard mateys!
If it's the right place and time press the "play" button on the music player (below) to hear a medley of some of our favorite tunes.
Now jump into the deep end.
 Enjoy your visit to our website.  
          Watch out for those sharks that can swim on the land!  


Proceed directly to Booking! Click Here 
PHINS UP!  
You are visitor number: 97913
The terms Jimmy Buffett, Margaritaville, Parrot Head(s), Parrothead(s), Parrot Head Club, Parrothead Club and PHC are registered trademarks of Margaritaville Inc. This site is not directly affiliated with Jimmy Buffett, Margaritaville.com or Radio Margaritaville or any other entity that might consider suing us.